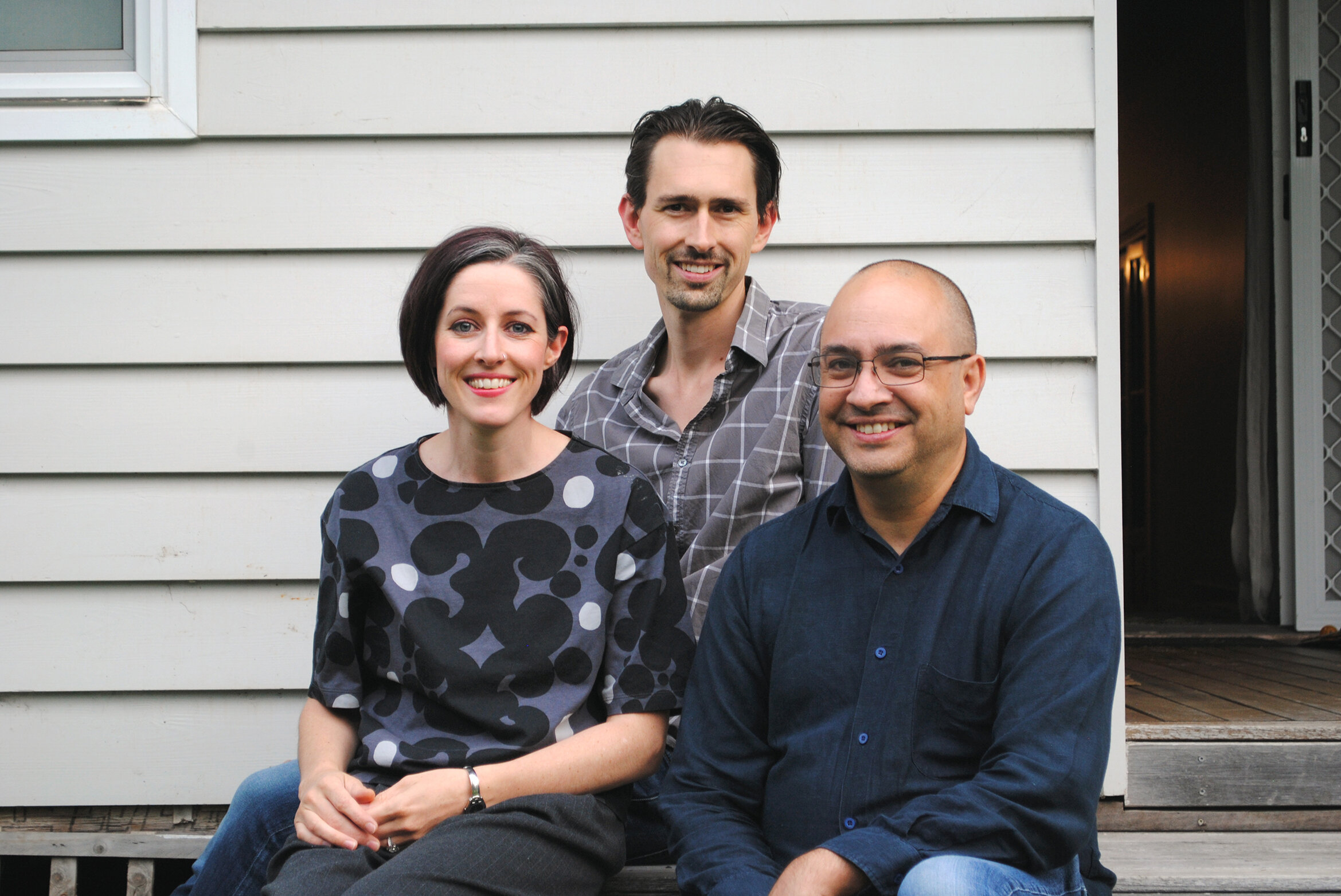 DINGO AUSTRALIAN JAZZ JOURNAL
Dingo's vision is to support and promote the activities of the Australian jazz community at all levels, from our renowned artists in international concert halls, to those starting out in their first jam-sessions, and everyone in between. Dingo's aim is to create a platform that allows the whole-of-ecosystem to be able to connect and share information.
Miles Davis acted in only one film, Dingo, released in 1991: an Australian film telling the story of a passionate young outback trumpeter's journey to the jazz clubs of Paris. This seemed a fitting namesake for the Australian jazz journal.
Dingo's readership is far reaching and encompasses the diverse jazz community from tertiary students through to veteran performers, hobbiest performers to jazz aficionados. Through insightful articles, album and product reviews and education section Dingo aims to inform and encourage readers to celebrate Australian jazz in all its forms.
PERRI WINTER
ART DIRECTOR
Perri is a professional graphic designer and educator. Over the past 15 years she has worked extensively in print publications, typesetting, visual communication, branding and event management. She has also presented at conferences locally and internationally on design and personal branding.
Perri obtained a Bachelor of Design (Visual Communication) with distinction at RMIT and has since earned a Masters in Education at Melbourne University. She has worked in freelance design while also being employed as a high school educator at Presbyterian Ladies College.
Perri's design work primarily focuses on clients with a social enterprise, justice and community outlook. In the past she has worked with The Salvation Army, Stop the Traffik and The Women's Speakers Collective and The Salvo Bigband.
She is passionate about supporting organisations that strive to positively impact their local and global audience.
CAL BARRY
CO-EDITOR & MARKETING
Cal Barry is a Melbourne based woodwind multi instrumentalist who is a passionate supporter of music education and the Australian Jazz music community. Since graduating from the Victorian College of the Arts with a Bachelor of Music Performance (Improvisation) he has been performing locally and internationally in a wide range of settings.
He has an extensive background in music retail as the owner and director of The Music Place. Being a highly skilled brass and woodwind repair technician, Cal has also worked professionally repairing instruments for the last decade.
Through The Music Place, Cal has been able to support the wider arts community in aa variety of ways. Some highlights have included the commissioning of new works, free workshops and professional development opportunities, scholarships for students to obtain high quality instruments and the hugely successful Australian Saxophone competition which was launched through 'lockdown' in 2020.
Cal brings this entrepreneurial passion and experience to the production of Dingo.